I am passionate about creating content that empowers women. Naturally, when Midol wanted to create commercials that promoted healthy conversations around period pain I raised my hand. 
I directed, produced and edited two spots, both based on a refreshingly straightforward concept: "On top of everything, women deal with periods, too", using an equally effective tagline "Periods Happen. Midol Helps".
Director/ Writer/ Producer/ Editor
I wanted to capture very honest vignettes of women from all walks of life dealing with period pain in their own way. I collaborated with Kai Krause (DP) and his talented camera crew, who masterfully brought to screen the hyper-realistic look that I was going for. 
​​​​​​​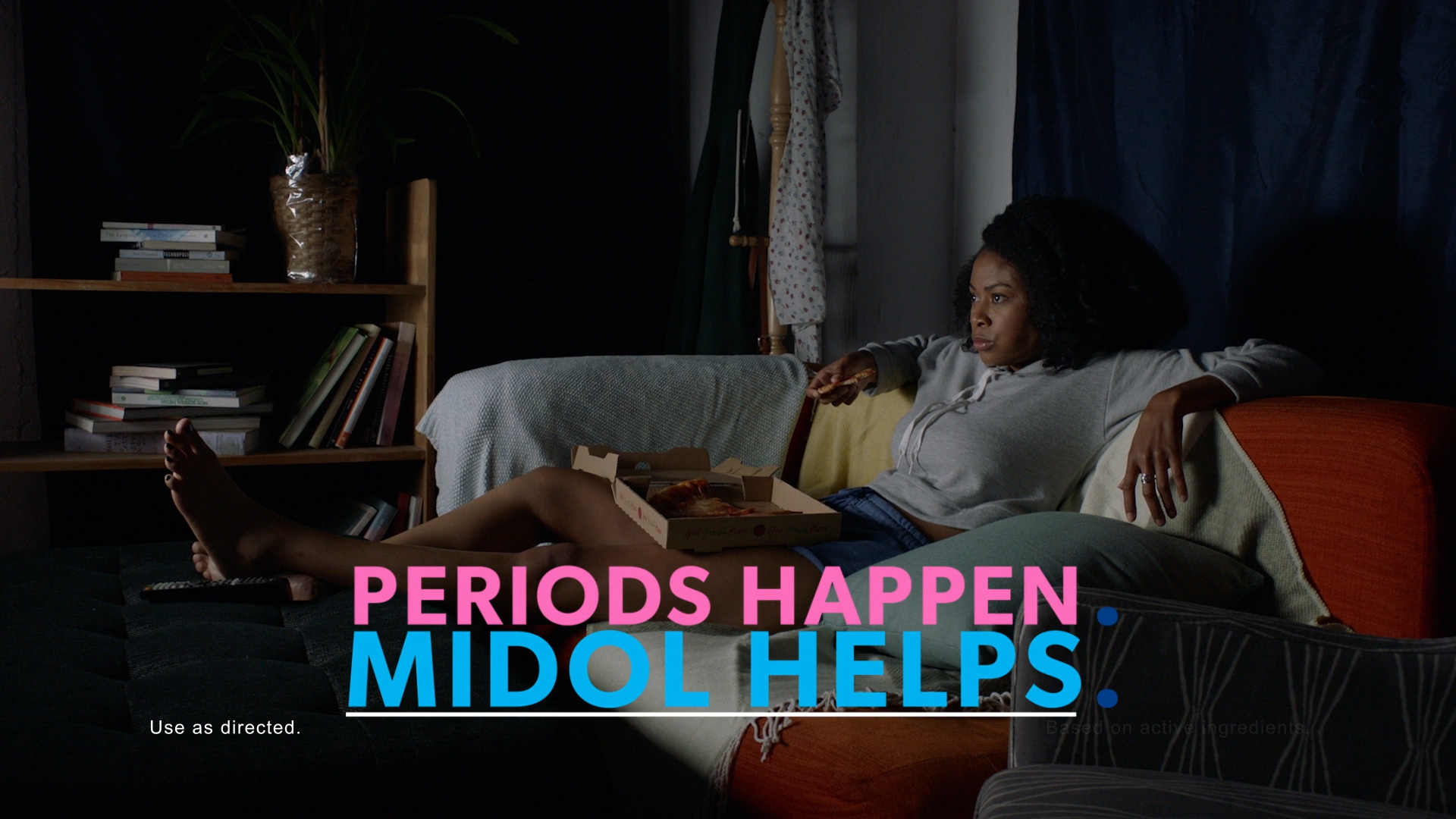 Midol used the spots to promote their new campaign across their social media channels. The spots continue to play on Midol's social media channels as in-feed ads. 
​​​​​​​